Panic Button Software Office Desktop Alert
$399.00 - One time Site License For ALL Computers
Alert all of your office staff immediately
No yearly fees and Free Updates - Free Trial
Why You Want Our Panic Button:
License fee is a ONE TIME charge for unlimited PC's. NO other fees ever unlike our competitors. Free lifetime updates and support.
NO Recurring fees.
USB connected physical panic buttons are now available. Software runs as a service so Windows does NOT need to be logged in to activate an alert with optional USB physical panic button. Use on, or as an under the desk panic button alarm.
Customize desktop panic button and alert applications.
An alert is instantly available on all office computers, running the included admin alert application, generating a very rapid response.
Automatically email and text messages to cell phones when there is an alert with the included email server application. The Panic button that sends text messages.
All alerts are saved with date, time, PC name, PC Location, Action taken. Run date range reports and export or print.
Audio & Visual alerts. Select from a list of different audio alarms.
Option to turn off Popup alerts on PC's that create alerts.
Install either the popup alert app, the desktop panic button app, the USB physical button, or all on each PC.
Use for any type of security threat. Active Shooter software, Code Green, Code Gray, Code Red.
The perfect panic button alert software system for office, government, and school classrooms. Anywhere the public interacts with your students or employees.
Compatible with all version of Windows.
This is NOT a Cloud based system. All applications, software, and data are at your location. You own your data.
Our duress alarm panic button alert software is used all over the world for all types of organizations.
Easily mass deploy with included optional silent installers.
English and Spanish language option.
Included Web Alert option for use on Mac OS and smart devices.
On screen Panic Button Software.
Panic Button reception desk button.
Panic button notification system.
Optionally lock Windows screen after creating an alert.
USB Physical Panic Button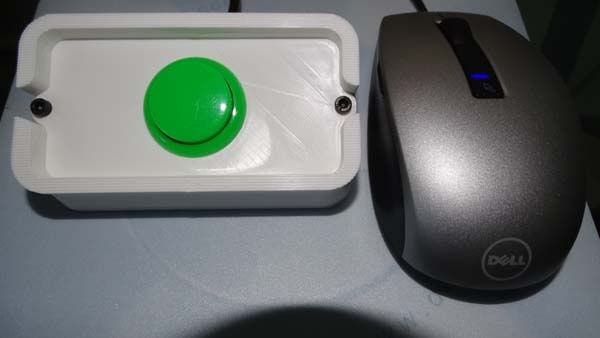 Above is our USB connected physical desktop panic button. $40.00 per device with free U.S. shipping included. USB connected physical panic buttons are silent panic buttons that can be placed anywhere the USB cable will reach and does not require the user to be logged into Windows to activate an alert. Contact us about international shipping.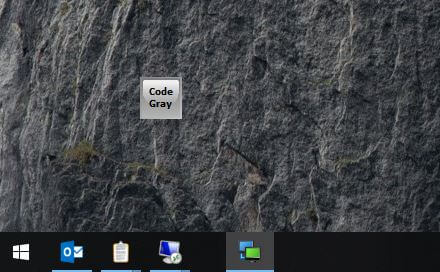 Above is a screen shot of the included desktop button client.
Drag the button to anywhere on your desktop and the position is saved for each time your PC starts. If multiple Windows users log into the same PC their individual location will be saved.
You can customize the color of the button.
Choose different customizable confirmation windows.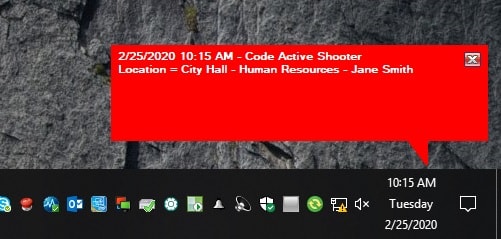 Above is the included panic button alarm popup alert that appears, on all PC's running the Admin application, when the desktop panic button client is activated. When a person clicks the
Windows desktop panic button,
or the USB connected physical panic button an alert is sent to all pc's running the above pop up application. There is also an optional email server included that will email or text message a list of people.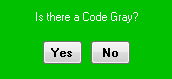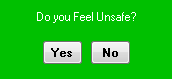 Above are two examples of the customizable confirmation box that pops up when the Windows desktop panic button client is clicked. If the user clicks yes then an alert is activated and all computers running the above administrator application are notified.

Above is another confirmation window that you can use. You can also decide not to have a confirmation box at all. Everything is easily customizable.
Includes a TEXT/EMAIL ALERT APPLICATION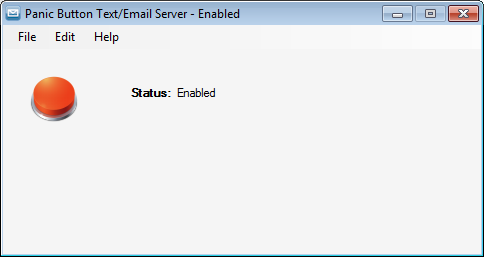 The above included text/email server application detects a new alert record and cell phone text messages or emails to everyone on your list the date/time and location of the alert.